Steve Adams
Senior Business Coach, Mastermind Facilitator, & Entrepreneur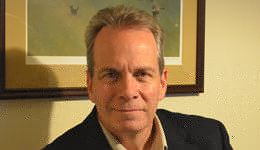 As an experienced Entrepreneur, Steve has been engulfed in just about every facet of business in his career tenure. From real estate, cable TV, technology, advertising & marketing, retail and specialty food manufacturing, Steve's wealth of knowledge and experience in the business sphere is undeniable. He's been on the leadership team as an owner or partner for six different businesses and has helped to establish foundational roots for two others in the eastern Pennsylvania region. His knowledge base is extensive with business start-up, growth strategies, sales, marketing and management.
Steve is the co-founder of Embracing Brokenness Ministries with his wife Colleen; writing their first book together, blogging, speaking, teaching and ministering to anyone eager to press into their spiritual healing journey.
In 2016 Steve started ICC Global Trade, whose primary focus is the international export of specialty foods.
Steve is an entrepreneur at heart and his love for nurturing seedling business ideas and cultivating a healthy environment for them to germinate in is evident. It's this strategy and insight involved in converting an idea into a successful venture that drives Steve in his quest to encourage, edify and counsel the entrepreneur. His gifting and entrepreneurial background merges well with Live with Purpose founder, Joe Sharp, and his coaching/consulting knack is invaluable and complementary to the team.
ICC Foods in Production
On the Live with Purpose team, as a Senior Business Coach and Mastermind Facilitator, Steve mobilizes his faith, rich experience, and unique skill set to empower entrepreneurs and invoke purpose in the lives of his clients and friends.
Steve earned an MBA from Philadelphia's LeBow College (Drexel University) in Business and Marketing, and received a BA in Business with a minor in Economics at Grove City College. He is an avid reader of non-fiction business and faith-based books, newsletters, blogs and enjoys listening in on leadership and business-focused podcasts. He also enjoys fitness training, golf, and photography.
---
I started receiving business coaching from Steve Adams with Live With a Purpose Coaching early this year. One of the biggest and immediate impacts on my life was being able to much more efficiently manage my time, not only with my business, but also with my personal life. Adhering to the principles learned, I was able to take my first weekend off from work in at least 7 years, not physically but mentally.

This renewed mental energy has transformed not only my efficiency at work but has also improved my relationship with my wife and our three sons as well. I now have the energy needed to work on relationships, not just work.

LWPC provides the tools to make these life changes. Tools are always needed, even by a Master Carpenter.

John D. Lewis - Owner of S.C.R.A.P. Inc.

As a small business owner I have appreciated and benefited from the coaching of Steve Adams at Live With Purpose Coaching. Throughout our time together Steve has encouraged me to grow in my business and family leadership roles. I would recommend Steve to anyone ready to take a serious look at their life in order to grow. You can expect results.

Tom Lohr - CEO of Thomas Trading, Inc.

What you folks are doing is inspirational; even beyond the tools, systems and processes, which do have value, my greatest benefit has been the inspiration that I've gained in each coaching meeting.

Mel Landis

Prior to working with Steve Adams from LWP I struggled to stick to my goals and stay on track. In my mind I knew what was needed to be accomplished but the road map and systems to make it happen were all over the place. I felt our start was slow and frustrating because I was looking for quick results, but then I realized that what I needed couldn't happen overnight. Fortunately, Steve was persistent and kept me on track. I've learned a lot about myself and I am seeing results with time management in my personal life and business. It's such an encouragement to have a coach that is focused on the Kingdom and is challenging me in my spiritual walk with Christ as well! I'm looking forward to progressing further as I move forward with more coaching.

Carol Lehman - REALTOR

A big THANK YOU for taking time to attend the meeting this morning. You did an awesome job!! Topic material was spot on, very valuable information to build on. As you can see, we have fantastic people associated with our company. We all can lose perspective on why we do what we do—today was a great reminder for all of us both personally and for our RE careers.

Greg Hostetter - Hostetter Realty

You have been an encouragement and a mentor to me in my business and personal life. I hope that God continues to use you and the staff at Live With Purpose to have a deep and lasting impact on the clients you serve.

You have given me so many great tools and concepts to utilize and aid in growing my business. I am happy to recommend Live With Purpose to others who seek to improve their processes, strengthen their business skills, and impact the people they come in contact with each day in a positive way.

David Spangler - LegalShield

Without you, Steve, I would still be stuck and floundering as I was when we first spoke. Lord willing, I hope our lives reconnect in some way professionally for you have a vast wealth of knowledge and experience I would love to tap into someday.

John Hanlon, Education Consultant (Asian-American Mentoring and Development)

Steve and LWP have helped me tremendously in my personal journey. Steve has assisted me in the testing and application of the findings of those tests, especially the Kolbe test as well as other tools. He has been a great mentor/coach and the tools being used have been exceedingly helpful and insightful. I strongly recommend LWP Coaching for anyone who may be struggling in their career or their purpose.

Guy Mock, MDivinity & BS

The coaching was good for me in that I did a lot of self reflection. If I hadn't worked with Steve I would have remained stuck in the same place. By sharing, hearing his advice and seeking God in pray I grew in confidence and refined my job searching skills that I needed to work on. Also, Steve helped to push me out of my comfort zone with your pep talks full of encouragement and Godly advice. I went from lacking vision and direction to taking action with a positive attitude.

Jon Wolfe
---
"The two most important days in your life are the day you are born and the day you find out why." - Mark Twain
---
717.314.2558 steve@livewithpurposecoaching.com
---