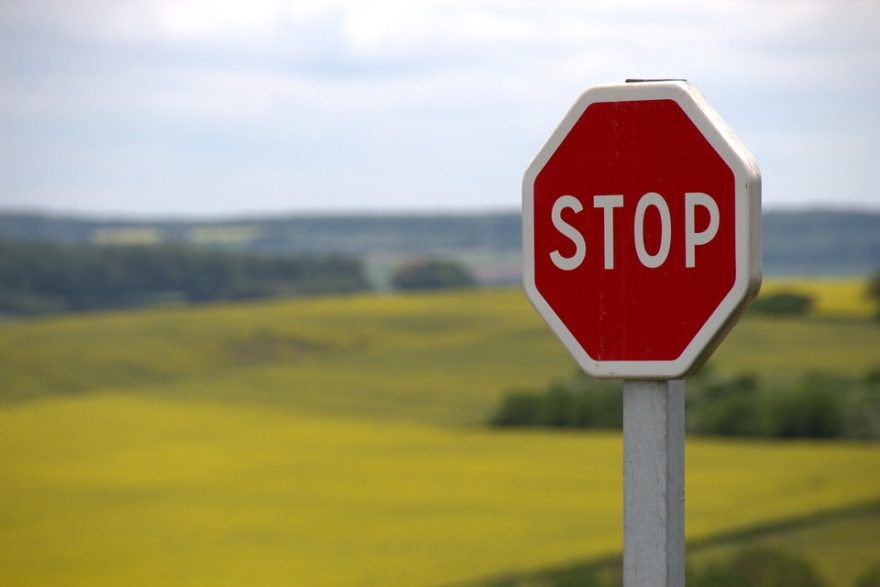 2013 – Things to STOP Doing and Power Walking!
December 28, 2012

Do you do New Year's Resolutions? Did you ever create a list of things to "stop" doing in your new year?
I have always been someone that is goal-oriented with foresight to apply the future to the current. It's no surprise that my career and life is focused on helping people to plan goals, walk into their future with greater confidence, and to take action on their dreams.
Recently, I went through my process of reviewing the past year, looking at my dreams and the brutal facts of my 2012, so that I could assess where change is needed for 2013. Though I created 54 resolutions in 10 areas of life, what I seek to share with you today is two new insights that remain vivid in my mind.

Wisdom found in Prayer Walks
It's  kind of funny how sometimes the simplest things in life produce the greatest sources of inspiration and hope. For me, this became clear when I made prayer walking a daily personal tradition this past fall. Every morning this was my first order of business, and its fruit has led me to make an intentional commitment to its continuation. It all began with me just walking around my neighborhood with scripture cards, reflecting on the word of God, and asking God to speak to me. He is faithful and has done just that often in response. It seems there is also something fresh and new for me to take from my walks along with numerous other bi-products.
I've noticed that I'm more excited to get up in the morning (I am not a morning person by nature). I have started getting my mail and discussing prayer requests of others with God in a more focused and intentional way. I have also gained physical health benefits from it as well. I feel my mind is more receptive to receive from God while I am exercising personally. There is something freeing that happens from within on the walks. Furthermore, I recently purchased a very inexpensive but interesting product called: Fit Bit. It tracks and monitors your daily steps and activity, and allows you to create health goals through your typical efforts (even if you are not a hardcore workout person like I tend to be). It allows you to create goals and tracks everything on-line for you for free. You can also create shared goals and be accountable with loved ones who do this very same thing. I even gifted this product for three of my kin this Christmas. My point in all of this is that if you don't apply this concept of  daily prayer walking already, you can have fun with it. If you do, I believe you can become increasingly rejuvenated and clearer about the changes you should make in life, and thus the dreams you need to take action on each year!
The Power of Things You Resolve to STOP Doing
Though I am a man whose life is committed to helping people resolve to take action on their dreams, I have been reminded again recently by God's divine intervention that there is equal or greater power found in resolving to stop doing certain things.  Living a life anchored with the fullness of the fruit of God's spirit is key. These fruits include: Self-control. As I mentioned, my list of 54 resolutions were in 10 areas of life for me including: Health/Well-Being, Education, Financial/Giving, Travel/Missions, just to name a few. However, I created six resolutions to start off the year that were focused on things I wanted to STOP doing. For those that are lifelong learners, I believe we can grow in the ability to have ears to listen to the input of others who know us best. They can help us to look at the man in the mirror and to respond to our circumstances in life in a way that brings greater blessing to the world we touch while honoring God. It simply requires our willingness to hear wisdom and to see our heart receptive to change.
I don't where you are in life, but as you think of this past year, what do you feel you need to stop doing? If you are not sure, I would recommend you speak to one or a couple people that know you best, both personally and professionally, and see what common thread is communicated. Personally, I believe most people already know what they need to stop doing. To keep it real with you and help your time of reflection today as you think of what you need to stop doing, here are some examples from my list:
Stop wasting relational time and energy on relationships that don't want a relationship (instead, give them to God and surrender)
Stop seeking input from people in my life as a first response for emotional support (instead, seek God in prayer and meditation and go through a season of prayer, soaking first)
Stop answering unasked questions (listen more and care more about what the other person is saying).
Stop allowing myself to verbalize negativity in life in a prolonged way when I hold conversations (instead, focus more on speaking out the promises of God).
Now I understand that context is necessary to fully understand why I selected each resolution. These were just a few of my examples, though I felt they could be universal to some degree.
Here are some other helpful posts, videos, and tools I have created over the years surrounding resolutions which you can do any time of the year!
So what is one thing you can commit to now with regard to focusing more on giving in your life? If you have any questions about any of these insights or how to adapt them to your world, feel free to contact me or the authors.