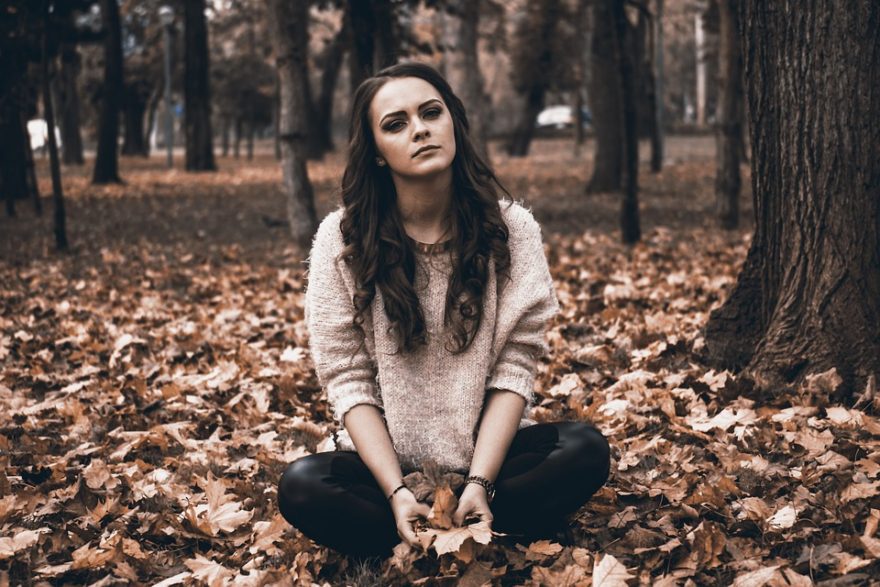 A Life Changing Back-Story
March 9, 2011

Throughout all known generations there has been an allure to hearing powerful stories.  Today I'd like to share one close to my heart.
First of all, I should start by explaining the story I have to share today has nothing to do with physical fitness or rowing a boat (though the picture might make you think that). The picture represents the concept of a "back-story". A back-story is one that presents the beauty within the real story be shared in the present moment. It is the "story behind the story" so to speak.

Fortunately, I have been privileged to hear many stories that have touched my heart during my life. However, none like this one. That is my purpose for sharing it with you. This story is the one that profoundly changed the path of my life forever. Truth-be-told it is a story that is still unfolding before my very eyes. Today, I'd like to share my back-story…
A Glimpse into My 18-Year Factor
Let's face it, everyone has a unique upbringing. The first 18 years of my life were no different. Many people have experienced a greatly improved or perhaps worse upbringing than I; there is no doubting that. However, I seek to share my back-story with you today in hopes that something within it might connect with your inner-self and benefit your future as you walk forward in life.
I should explain some of the background for my home environment and family unit first. My father was physically disabled. He was what they used to call a "blue baby" back in WWII times. He was partially paralyzed on his one side. He never passed the 10th grade in regards to education. He was a hard-worker who worked night shift most of his life. He was arguably a work-a-holic that did whatever it took to put food on the table (including utilizing the food stamps program and being a janitor for the last 25 years or so of his life). My mother has been affected by her mental illness all of the days of my life to date. She is now classified as someone with psychitzo-affective disorder (a bi-polar, multiple personality disorder). She was in and out of mental institutions throughout her life.
Growing up I faced all sorts of what I call non-typical adversity: poverty, emotional, physical and sexual abuse just to name a few. They were certainly massive hurdles for a young man to jump over and continue on the track in a straight path. My brother and I should have become drug dealers, criminals, addicts or some worse combination. However, we both by God's grace and mercy were able to move on living productive adult lives. To get a full picture of my back-story, you truly need to under my testimony…

My Testimony from November 2005
BEFORE – I considered myself as one who believed in the existence of God or "spiritual". For example I used to pound my chest and double pump to the sky when good things happened.  I found myself thinking about how so many things happened in this amazing planet and how no man or act of science could really explain it all.  I didn't go to church frequently because I bought into the "negative stigma's" that our society unfortunately attaches to attending a church.  I think I have always been a "rugged individualist" and found myself living my life that fought conformity, in this case fighting conforming to love our God and spend time with people that felt the same way.  Looking back now, I see things differently. I was living selfishly, and truly had my back turned away from him during my day-to-day actions even though he loved me.
Despite the seemingly positive character traits or accolades that I could receive from those that know me best I was confident that they could see some of my struggles with temptation and sin and more importantly I knew I that I was not living to my fullest potential.  I have been blessed with what I think is a high level of success at an early age and I thought I got there most of all by determination, commitment and effort while I tried to continue to build my own deeper purpose for my life path though I never seemed to get there and feel completely clear about it.  I could have been described up until recently as a guy that tried to plan everything and control way too much without realizing it.   We also all have personal battles and struggle with them in our own ways.  Though I might have felt capable of much I knew that I needed help.  I felt as if I was walking through life on one bad eye while remaining too stubborn to stop to get glasses so I could really see the steps I was taking in life.
CONVERSION – On a trip to Cancun I was reading a book called the Purpose Driven Life. I realized that the way I was living my life had to change. .  I reflected and spoke to God as I looked at some of the most amazing clear waters in the world. I began asking him to forgive me, and teach me how to become the man I knew he had planned me to be.  On November 25, 2004 I made a contract with God to commit myself to living a life that honored him and I began "my walk of faith".
I had an overwhelming voice I that wouldn't leave me that was nudging me to explore and connect with a local church.  I began yet again a very planned and organized strategic process to do so because of how I am wired and eventually found my home with a great group of people. I admired, respected and found inspiration from a group of elders that know the word of God very well and live as great examples for us all.
God changed everything and made me realize how little we really can control, how silly it is when we try to do it and how much more it made sense to invest ourselves strictly in faith in God and trust in our creator.  I can't say that I really can give one person or event the full credit to have I found Jesus and began to walk with him on his path he had charted for me, but I will do my best to share with you some of what I know now.  I believe he used the death of my father about a 1 year and a half ago to teach me how precious life truly is and where I was falling short in living my life the best way I could.  My father's death became as important to me as his life was to me and God has continued to use my dad as a teacher in my life.  His short battle of one month with cancer before he was taken from Earth reinforced to me that we can and should not live our lives as if tomorrow if guaranteed because it simply is not.
I was very fortunate to be blessed by others in unexpected ways. My father's death brought my uncle Bill and Aunt Gail back in my life and a trip several years ago to California brought me together with my now great friend, Steve, that lives across the globe in Austrailia.  My grandmother has also shown me how to do what 1st Corinthians 16:14 states: "Do everything in love".  Even at age 87 she has never been stronger in her faith or a better model of how to live for Christ.  They have all become spiritual rocks and teachers that helped guide me to the find my eye doctor that is God.
AFTER/NOW – Now I find myself extremely passionate about growing in my understanding of the bible so I can better understand God's purpose for my life.  I relish the opportunities to come together and serve a great group of people of similar faith in honor of Jesus Christ.  I believe I can understand anyone in this room that has not found the lord and accepted Jesus as their savior because I spent about 26 years of my life there.  If you bare with me, I would like to share a great analogy I heard from whom I consider one of the wisest men I know about a stream.  We find ourselves all walking up stream for all the days we on our earth and the water becomes more challenging and dangerous to continue walking the further upstream we go. However, if you realize that you are not the only one in the water walking and you realize where you are going, who made the stream and why it exists all you can do is smile that you are in the water.  That sense of inner peace is giving me undying strength to me through my faith so I can continue the walk every day even when my legs are weak and life is difficult.
My hope is I will be able to develop the abilities God has blessed me to love all those in my life for his glory.  I am excited because I now face temptation/sin with a sense of real hope of success.  I am striving to follow Jesus and simply allow those I meet while on Earth to see his love through me based upon how I live my life each day so I might inspire or encourage even one other person to find their faith like others have done for me.  If I do that, I believe I will realize I did the best I could in my final hour and my hope is that I can look up and see in some small way that I made God smile.
God's Sovereignty Continuing to Unfold Beyond My Back-Story
I have been blessed to have a dynamic life path and career to date that included starting and running a multitude of businesses, traveling around the world for a diverse set of purposes including global missionary work. My story now continues to evolve through the leading of the Holy Spirit to take me into newer, additional roles as a business/life coach for other entrepreneurs/leaders, as well as roles as an author and speaker. Though I feel extremely clear about God's calling and purposes for my life today, I am confident that there is much about God's plans that are yet to be revealed. I trust He will continue to show me more of His beautiful purposes for my life as my life continues to reveal the powerful reasons beyond my back-story (as God continues to use it for His glory)!
So what is your back-story? Do you feel you have one? If so, I'd like to hear about it. Feel free to contact me or call me at 717-615-2274 and share it with me…
God bless,
Joe
* feel free to contact me personally with any questions or comments.