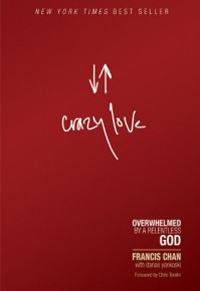 Your Best Life Found through Crazy Love
March 19, 2013

Do you believe you could find your best life now through radical, crazy love? If so, keep reading…
---
In the last year I went through a lion share of this book in a men's group that I was in: Crazy Love, by Francis Chan. It was the second book I read by the author, and it was as phenomenal as was his other work. I've had the privilege of seeing him speak as well and see that he is a very gifted and anointed man of God.

If the opportunity for you to see him speak arises, do take advantage!
As I read the book with the men in my group, we uncovered tons of practical wisdom that can help anyone live their best life now. The book is challenging and truly can spur someone on to grow in radical ways, both spiritually and emotionally, which can then translate to the bottom-line reality of their life legacy.