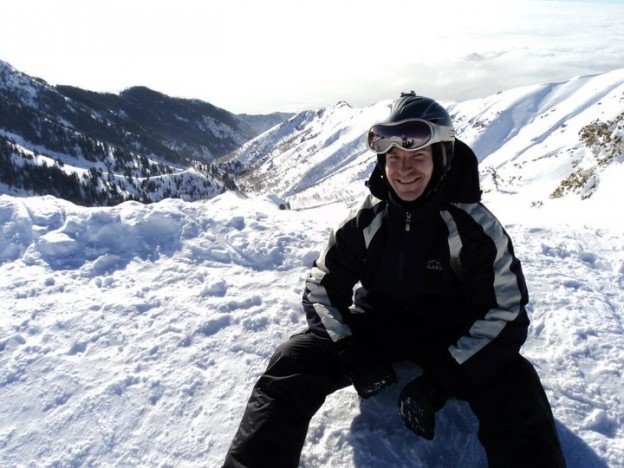 What Deepening Intimacy with God Looks Like
September 18, 2014
I, for one, love physical exercise, athletics and pushing my body to reach new goals. Every year I set out to do so as I write my New Year's Resolutions and it has landed me around the world on ski trips, adventure races and other events. While all of these things can be very fun, challenging and rewarding, I have realized there is something greater to receive beyond the pleasures of the adventures themselves. The Apostle Paul reminds me in (1 Timothy 4:8) that physical training is good, but training for godliness is much better, promising benefits in this life and in the life to come.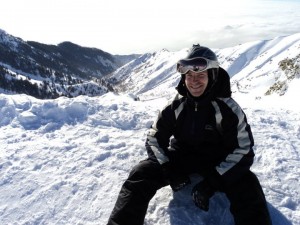 Recently, I have given much thought towards what deepening intimacy with God actually looks like. How can we better cultivate a two-way relationship with God as we grow closer to Him? As a business and life coach, I am all about helping people take action on their dreams while pursuing them through God's eyes. As a point of encouragement today, I figured I would share a few revelations I have received related to that theme. I believe they are very practical and easy to apply to one's life. Though this is not an exhaustive list, I'd like to share three specific examples.
Worship Runs – I have always enjoyed staying in shape by running. I actually like to run up steep hills as odd as that might sound. I used to run to hard rock work-out music that inspired me like the Rocky soundtrack. In more recent years, I have transitioned to running exclusively to worship tunes. I even go beyond that now. Before I run, I ask God a specific question and/or set a specific intention to meditate on with Him. Then I empty my mind and simply focus on listening to the lyrics and offering praise and thanksgiving to God in my spirit as I run. It has been amazing to see a consistent stream of what I'd call Holy Spirit "downloads." I often get answers to the very question I pose and/or increased clarity and revelation on topics I have been ruminating on with God in prayer for some time. The purpose, meaning and design of my runs have been transformed forever. They have become a "time of consistent fellowship, worship, intimacy and hearing from God through running prayer," and exercise and getting fit has become a bi-product.
Annual Ski Trips – I have been traveling around North America with several dear friends for many years now as we embark on our annual ski and snowboarding trip to a new annual destination where we could explore more of God's creation. In the early years, the ski trips were focused on getting the best ski conditions and conquering the best mountains out there. Though we always spent significant time having spiritual conversations, God did a transformational work in our adventures as we made our relationship with Him our focus as we flew around the globe to meet up with one another. The ski trips have now flipped upside down, and have become times mostly for spiritual refreshment and personal empowerment/growth. Skiing has now simply become a nice bi-product.
Days with God – In the last few years, I have spent much time practicing, studying and learning about the practice of fasting and how it impacts one's prayer life and spiritual growth. If you read the bible, you will struggle not to find the practice of fasting, as it shows up literally everywhere. What was common then has become largely abandoned today in our modern culture. I have gone from exploring fasting, to doing so 1-3 days per month, and have dedicated these days to God. I actually call them Days with God. Think of it as a personal retreat you can do anywhere with God. Many times it won't even cost you a dime. These days are great days to process our biggest questions and dreams, greatest challenges in life, and our deepest emotions with Him. I have found great intimacy with God as my physical body becomes weak on these days, as it gives greater permission for my inner spirit man and soul to flourish in communion with God. I am reminded that people do not live on bread alone, but by every word from the mouth of God (Matthew 4:4).
God has continued to teach me about how I can deepen my intimacy with Him, and for that I am forever thankful. I am compelled to share all that I learn with others to encourage and bless them, as He continues to develop me. I have been transformed through a continual process of seeking God with the desire of becoming more sanctified and mature spiritually. Through that the Holy Spirit brings forth greater revelation and understanding about how to make God central in all areas of my life.

-Joe Sharp – LWP Founder, Author, Speaker, Coach & Entrepreneur