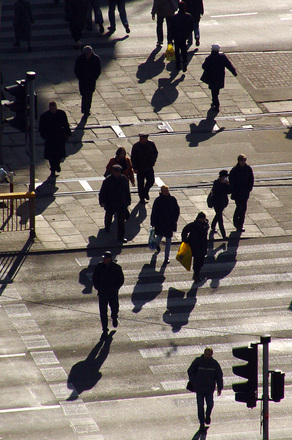 Knowing and Understanding the Five Generations of American Workers
January 8, 2016
The five living generations:
1. Traditionalists – 75 M – people born before 1946
2. Baby Boomers – 80 M – born between 1946- 1964
3.  Gen-X'ers – 60 M –  born between 1965- 1979
4. Millenials (Gen- Y'ers) – 82 M – born between – 1980-1985
5. Generation Z – 1996 – present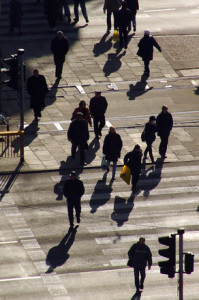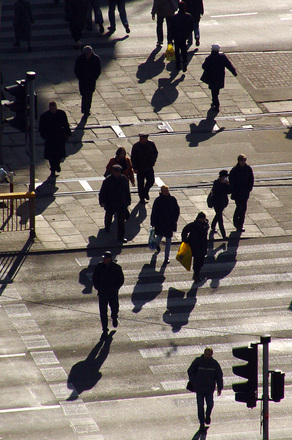 Traditionalists 
The traditionalists are obviously the oldest segment of american society and one that was shaped by several major historical events/periods.
The roaring 20's
Great Depression
World War II
Traditionalists are generally marked by an unflinching work ethic, a sense of patriotism/nationalism, respect for authority and hierarchy, fiscal conservatism, and an allegiance to and a trust in institutions.


Boomers
Baby Boomers, a group that has reached or is quickly nearing retirement age, accounts for a large portion of American society (80 M +-). This group and its ethics and worldviews has had a memorable imprint on American society as a whole in the 20th and 21st century. This segment values competitiveness, they tend to be optimistic and idealistic, they're work oriented, they can be stoic and resistant to change, and they are for the most part at ideological odds with Gen X'ers and Gen Y'ers. It's a segment that in the workplace has struggled to delegate and admit their shortcomings, ultimately causing frustration and eventually burn out.
Gen X'ers
Gen X'ers have been the victim of a skyrocketing divorce rate in their developing years. This is a group that is comfortable with change and highly entrepreneurial. It's an independent and analytical crowed, and one that has been vastly influenced by the explosion and incursion of media. Gen X'ers also have collided (many times in a negative light) with Boomers in the work place, many times causing an atmosphere of disunity. In times of conflict or confrontation, Gen X'ers are more sensitive toward feedback, criticism, and correction than their generational elders.
Gen Y'ers
Gen Y'ers or 'Millennials' have been critically shaped by the proliferation of technology, a type of technology that could connect them to the other side of the globe with a push of a button. This generation is known, even from within, as the hardest generation to work alongside. This is by far the most collaborative generation and one that thrives as long as they feel engaged and resourceful. Gen Y'ers are viewed  by other generations as entitled, as they feel and act as if they should have access to leaders and be involved with major decisions at all times. Because of their upbringing they do poorly with honest criticism and because Gen Y'ers are an easily offended group, they tend to leave jobs often, especially whenever they feel wronged, undervalued, or even reviewed/assessed.
Gen Z'ers
Generation Z is just now starting to enter the workforce. Because of the volatile economic times (like the Recession of 2008) this group has endured they tend to be more realistic than most. This is a segment that's more likely to find value in a short and visually attractive Vimeo clip than sitting through a seminar. This crowd embraces the idea of versatility and in the workforce is more prone to attach themselves to a role with multiple and varied responsibilities. Generation Z is much in tune with social media, but much more careful with its effects than its predecessor (Gen Y'ers). They have a fear of missing out, therefore workers in Generation Z are fairly competitive and not very likely to share or cooperate.
*Source – David Stillman, Generation Expert
It's much easier to lead in business if you know who your employees are. These profiles of course are conclusions made generally from large pools of data, but never-the-less knowing key attributes of each generation is useful in relating with employees and co-workers. Nothing, however, trumps the power of having a crucial conversation with an individual or a group. The Apostle Paul explains effective conversation in his letter to the Colossians: "Let your conversation be always full of grace, seasoned with salt, so that you may know how to answer everyone." (Colossians 4:6)

Joe D'Orsie – Communications & Spiritual Life Counsel jdorsie@livewithpurposecoaching.com