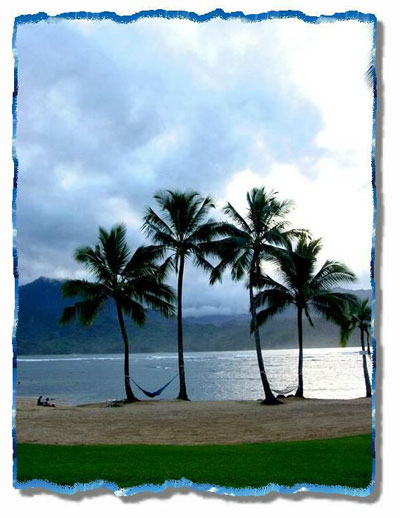 Leveraging the Power of Free Days!
November 22, 2010

Do you seek greater work/life balance? Would you like next year to be the most exciting year your family has ever had together? Do you wish you could plan better so you could take more time off? 
Do you feel like you need a vacation? If you said "yes" to any of the above, keep reading…
In today's fast-paced work environment, it is more important than ever to take time off for you and your loved ones to enjoy life. Today I will share with you the concept of a "Free Day®" and how having days that rejuvenate you can help you grow and improve your business. I will also offer three practical ways you can implement these Free Days into your life.

What is a Free Day?
If I was asked to pick the most meaningful nugget of wisdom I have learned over the last decade of being an entrepreneur, it would be something called The Entrepreneurial Time System™ from The Strategic Coach®. The concepts and types of days that support this system are property of this well known business coaching organization. One of the core aspects of this system is the Free Day. These are days that you do NOTHING work related. You don't do business e-mail, business reading, business strategy notes, office clean-up, etc. You spend your day doing anything you or your family enjoys. You rejuvenate yourself with a day completely detached from work.
This might sound easier than it is. I can tell you from personal experience that I might have wanted to count any day that was a weekend a Free Day because I worked from home, didn't meet with clients directly or only worked part of a day. Similarly, I might have thought 30-60 minutes of work on a given day is still a Free Day. But these types of "cheats" do not allow for true Free Days, and can affect the balance of your life, your overall productivity and, most importantly, the harmony in your marriage and family. By definition, a Free Day is any 24 hour period of time where you do absolutely NOTHING work related. It is a day where you do everything and anything but business-related activities for the entire day.
Practical Applications
Approach 1: Planning Free Days and Changing Lives
Many people struggle to take true Free Days because they don't plan them in advance by treating them like any other appointment they would have at work or with their family. In helping other business owners and their teams plan out their upcoming year using the Entrepreneurial Time System™, we plan out their Free Days either in ninety day blocks or up to one year in advance (like I do). We are able to do this despite business conditions or how people might have thought it would affect their business. We were even able to do this for people like me who run more than one business.
In doing this exercise with other business people, I have found the more days they plan to take off (and actually do), the bigger the results most of them have seen in their business. More importantly, these business people have been more excited not just about their business, but about their life in general. Free Days help ensure protected time to be rejuvenated in life and to fully embrace the best in life today.
Approach 2: The Beauty of Unplanned Free Days
Regardless of your thoughts about approach #1, there is also value in the unplanned Free Day. These days are actually still planned from the standpoint that you block them off on your calendar and commit to taking them, however, the way you spend them is more open because you focus on ensuring that absolutely nothing is able to be scheduled on that day. You are free to spend the day doing anything you enjoy by yourself or with your loved ones. However, you wake up with no plan and make a game day decision on how you want to spend it. If you do this consistently, I have seen how you can rekindle a childlike exuberance for life and a desire to explore the beauty of the world around you. I recommend taking one of these days every two to three months, if not more frequently.
Approach 3: Leveraging Five Types of Free Days
The following approach I picked-up from one of my mentors at Strategic Coach, Adrienne Duffy. Her firm, Big Futures, offers resources that empower leaders and teams to experience new levels of productivity and life balance. The concept of leveraging five types of Free Days is that you can get your spouse, significant other and/or family involved in planning your Free Days so there is maximum synergy and family unity as you deploy the Entrepreneurial Time System™. Following are a few practical examples of how you can start to use each type of Free Day, but yours could certainly be different! Have fun talking about them and planning them with your loved ones.
Platinum Free Days – Go somewhere new and exciting—a dream destination.
Gold Free Days – Give time to a cause that is close to your heart.
Silver Free Days – Take a journey that is more practical, or more within your budget.
Bronze Free Days – Spend a day of quality time with your loved ones doing things you both enjoy.
Tinfoil Free Days – Take care of family/home needs and addressing the honey-do list.
If you would like to find out more about Entrepreneurial Time System™—the system I used to go from working an 80-100 hour work week to taking off 150-160 true Free Days per year—please read this extended article.
I help my coaching clients focus on matters like these so they can achieve better balance professionally and personally. If you want to find out more about how this could be leveraged in your world, or if you want to discuss a business problem you are facing, feel free to contact me or call me at 717-615-2274.You are also welcome to share this article or other resources found on my blog (www.livewithpurposecoaching.com). Feel free to contact me if you or an associate would like to join my blog or receive this article as a PDF. God bless.