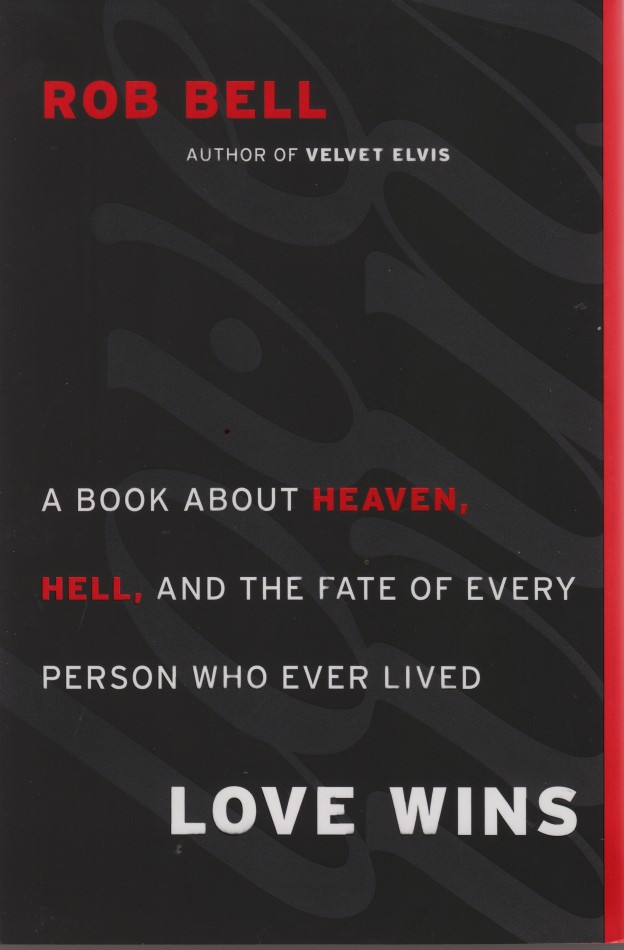 Book Review: Love Wins
December 17, 2014

"Love Wins" – Rob Bell

A Book about Heaven, Hell, and the Fate of Every Person who ever Lived

Well written? Yes. Bold? Certainly. Worthy of consideration? Sure. Biblically sound? No, unfortunately. There is a zeal so evident in Bell's words that I can't help but respect him, but the assertions he makes about two very finite and opposite places and fates in this best-seller are unnerving. Bell has always asked very valuable questions for the church to address, and this compilation of questions is no different, but the question of heaven and hell needs to be answered differently.

It's my assessment, that although Bell doesn't fully commit to any viewpoint, (which is another problem I have with this book) his notion that hell is almost satisfactory is fundamentally wrong, if we're using the Bible as our guide. Bell's works (I've read several others) have all leaned dangerously toward the hyper-grace segment of the spectrum and this book teeters over the edge by challenging black & white truth. Beside the theological dilemma that the book essentially hangs its hat on, it's very nicely written with dozens of very relevant questions that the church must ponder; things that are unmistakably Rob Bell. Bell has never had a problem seeming relevant, but this book justifies my concern that in his world relevance takes the place of reality.


Grade – C
Let's first start by defining love, scripturally

"Love is patient, love is kind. It does not envy, it does not boast, it is not proud. It does not dishonor others, it is not self-seeking, it is not easily angered, it keeps no record of wrongs. Love does not delight in evil but rejoices with the truth. It always protects, always trusts, always hopes, always perseveres." 1st CORINTHIANS 13:4-7
Does love lack accountability? Does is it dismiss justice? Does it partner with sin? Does it diminish discipline? Does love ultimately permit unrepentant wrongdoing? These questions are just as necessary as the list that Bell generates in this book, and, the answer to these questions is "NO" if we really take a long, hard look at God's character. It seems that one preeminent question remains unasked for Bell and his readers: What is Love?
In an age where culture rules, let's be sure we aren't using the cultural ideas of tolerance, fairness and progress to define love. God is love, not these empty words.
Two trees and Two Kingdoms

From the beginning, there existed right and wrong, good and bad. The tree of life and the tree of the knowledge of good and evil. Eating from the former was good but eating from the latter was bad and led to death and destruction. One of Bell's central points in Love Wins is that maybe we've understood "hell" the wrong way this whole time. Maybe hell isn't as bad as we thought. A simple word study (with a Greek/Hebrew lexicon handy) on the term 'hell' in the bible turns up these most common synonyms or alternates:
– Eternal
– Fire
– Death
– Destruction
– Weeping & Gnashing of Teeth
I'm not trying to paint a gloomy, legalistic picture, but let's not rewrite the Bible. Heaven and Hell are representative of two very different Kingdoms, the Kingdom of God (and Heaven) and the Kingdom reserved for Satan (hell).
Making something that's crystal clear foggy as…hell.
There are biblical topics that are more open for interpretation than others, topics that carry a host of theories or beliefs. These topics are typically ones that I like to say do not "make or break" one's salvation or ones that, If I'm wrong, I'm not in any real danger of falling away. The concept of heaven and hell is not one of these topics. In fact, few topics in the Bible are as crystal clear as heaven and hell. Biblical language across the board is so obviously unambiguous on the idea of heaven and hell that an odd doctrine, like Bell introduces in this book, is quite hard to believe (as in hard to believe that someone can actually see it this way). In short, Bell muddies the otherwise clear waters by attempting to make two very distinct things one big get-together, where everyone is invited! Bell's main defense in this theology is that God is good and omnipotent, which He is. But here is the problem: His character isn't in question, ours is.
In Hebrews 6 its author lists six basic teachings necessary for a firm foundation in Christ, one of which is "Eternal Judgment." This basic teaching is fundamental to the degree that we're even urged to leave it behind, as well as the others, in order to become mature. So the understanding of eternal judgment is not just one that's clear, it's one that's elementary, not to be visited again once you've received it. After reading Love Wins I'm unsure why something that's elementary was made to be so complex.
6 1-3 So come on, let's leave the preschool fingerpainting exercises on Christ and get on with the grand work of art. Grow up in Christ. The basic foundational truths are in place: turning your back on "salvation by self-help" and turning in trust toward God; baptismal instructions; laying on of hands; resurrection of the dead; eternal judgment. God helping us, we'll stay true to all that. But there's so much more. Let's get on with it! – HEBREWS 6:1-3 – THE MESSAGE
Does God get what God wants?
This is the question that Bell repeatedly asks in Love Wins and it supports his mission of creating a conversation about heaven and hell, I'll give him that. It's not without flaw though, in fact, it's not the right question to ask. It's not the right question to ask because the Answer to every question we've ever needed to know about God walked the earth a little over 2,000 years ago.
The short answer to Bell's question is NO. I liken it to God's will. Does God's will always happen? It does not because it involves His children acting in accordance with it, and we know that this is not the case all the time. This doesn't change the fact that His will is perfect but it does encapsulate why Bell's question is irrelevant. It's irrelevant because God chose to make a covenant with His people that involved responsibility on their end. So it's not as much a question of whether or not God gets what He wants, but rather a question of do His people choose to get what they need? Are they willing to fulfill their part of the agreement? Salvation doesn't come on a whim, it requires action.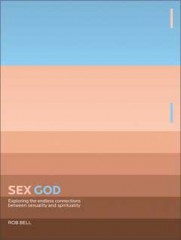 These are Jesus' words; "If you love me, you'll keep my commandments" (JOHN 14:15). These words actually require something from us and carry certain consequences too.
Bell hammers home God's grace in Love Wins and I can't fault him for reinforcing something so important as grace, however, when 'grace' becomes so obsessive that it begins to trump other areas of God's character (i.e truth) it becomes a problem.
Love Wins is a good read, as are most of Bell's books; try Velvet Elvis, Sex God and Jesus Wants to Save Christians. It gets a C from me because I think it crosses the line between discussion worthy and biblically unstable. Love does win, I believe that's a fact, but if love wins, what and who loses?

Joe D'Orsie – Communications & Spiritual Life Counsel jdorsie@livewithpurposecoaching.com