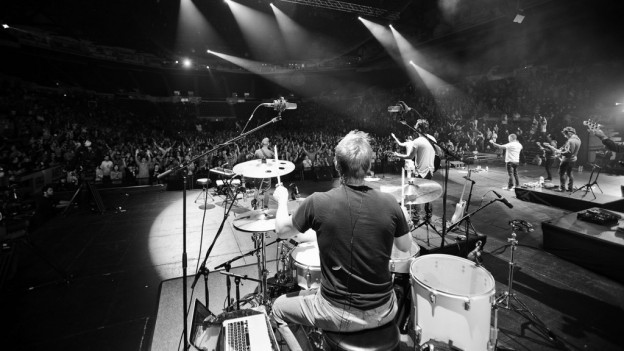 October 23, 2015
A growing trend
If you tune in to Christian radio or stay abreast of the Christian music circuit, you've probably noticed a change in the music of late. When I say "of late," I mean the past decade or so, with a quickening effect even in the past couple of years. What's trending, in my view, is a concentration of very original, worshipful and spirit-driven songs and albums, as opposed to the extremely recognizable pop sound that's dominated Christian music in the past. The change has been welcomed by audiences everywhere, and the proof isn't farther than your FM dial. What used to be regarded as a lost and superfluous sector of the music industry (probably because most Christian ballads sounded exactly the same) has become a bit of a front-runner. Increasingly popular bands like Jesus Culture, Bethel Music, Hillsong United, New Life Worship, and Gateway Worship all fit this newer mold. I'll describe why I think this change has occurred and is occurring, and why I think God is completely behind it.
Worship takes precedent over music
The predominant shift that's taken place in Christian music is a focus on worship, as opposed to merely music. This 'bend toward Heaven' has essentially prioritized worship over any other expression of song or music, and I believe that God has blessed it. It's a posture of dependence and an attitude of humility, and it's positively affecting the church and the melodies we enjoy and choose in two ways.
---
---
---
---
---
---