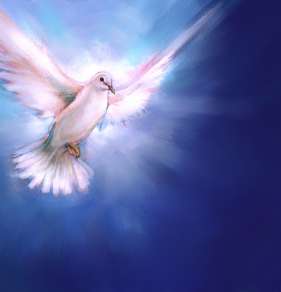 Sin Consciousness and Self Righteousness
September 23, 2013

Romans chapter 3 uncovers two very enlightening truths which could shed some light on two areas I believe to be dim and starved for light in the American church. On one hand is the idea of sin consciousness, a philosophy whose motive is seemingly to embrace the flesh and discount the Spirit. On the other hand is the adamant and unfounded view that "none is righteous," which, in my eyes, countermands the very high Christian call to replicate His works and manifest His Spirit.
No One Is Righteous
9 What shall we conclude then? Do we have any advantage? Not at all! For we have already made the charge that Jews and Gentiles alike are all under the power of sin. 10 As it is written:
"There is no one righteous, not even one;
11     there is no one who understands…
19 Now we know that whatever the law says, it says to those who are under the law, so that every mouth may be silenced and the whole world held accountable to God. 20 Therefore no one will be declared righteous in God's sight by the works of the law; rather, through the law we become conscious of our sin.

Righteousness Through Faith
21 But now apart from the law the righteousness of God has been made known, to which the Law and the Prophets testify. 22 This righteousness is given through faith in[h] Jesus Christ to all who believe. There is no difference between Jew and Gentile, 23 for all have sinned and fall short of the glory of God, 24 and all are justified freely by his grace through the redemption that came by Christ Jesus. 25 God presented Christ as a sacrifice of atonement,[i] through the shedding of his blood—to be received by faith. He did this to demonstrate his righteousness, because in his forbearance he had left the sins committed beforehand unpunished— 26 he did it to demonstrate his righteousness at the present time, so as to be just and the one who justifies those who have faith in Jesus (Romans 3:9-11, 19-26).
Sin consciousness
Sin consciousness is very contrary to the Gospel. The "normal" Christian office of walking and living by the Spirit expressly calls us out of sin consciousness.  In fact, Romans chapter 3, the very biblical stanza I see many Christians struggle with, says that the fate of the law (and NOT the Spirit) results in sin consciousness.  Paul notes that all "have sinned" but are now justified by grace through His redemption. To the re-born believer, we're acting unnaturally and outside of our course for mission when we sin, making the mentality of sin consciousness not just an act of disobedience and defiance, but a misconstruing of our identity upon stumbling. If we've been recreated, as 2nd Corinthians 5 asserts, sin and evil is no longer an ingredient in our makeup because we're dead to sin and alive in Christ (See Romans 6). The "we live in a fallen and broken world and thus are destined to sin" argument no longer bears witness because it's no longer true in the instance of the Spirit-led believer!  It simply isn't in our nature to sin and especially not to continually sin or regard it as habit. So sin consciousness, as Paul writes, is a characteristic of the law which along with death has been abolished.
None is righteous
Paul isn't talking about self-righteousness in this Romans passage, he is talking about the righteousness that comes through faith and the Spirit. Pretty plainly put, we've been made the righteousness of God; (2nd Cor. 5:21) there is no skirting around this truth for the born again believer, even if you're uncomfortable with the responsibility it commands. As God has impressed upon me recently, 'being an heir requires a certain set of beliefs and actions.' Much of the doctrine of "none is righteous," which is borrowed contextually from the old covenant texts, (see Psalms) is perhaps constructed to protect a body of believers who lack the faith to conceive and bear righteous fruit. The Gospel, or the new testament to be clear, more than adequately describes our position in being holy and righteous; the danger is clinging to statements, like that of Romans 3:23, and not being willing to accept the complete notion or result of the passage (see Romans 24). The point of this passage of scripture is not that that we live in a fallen world or that we've sinned, it's that we've been made righteous through His atoning sacrifice.
It's time for the American church to gaze into the mirror and see a bride coming into righteousness, rather than one in bondage to sin and its effects. As James puts it, the hearer of the word who fails to apply what they've heard is like "one who looks into a mirror and then on going away, immediately forgets what they were like." (James 1:23,24)
-By Joe D'Orsie – Communications and Spiritual Life Counsel – Live With Purpose Coaching