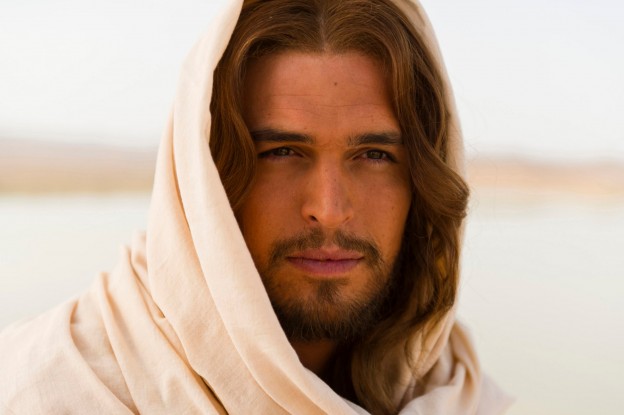 The Prototypical Christian
January 28, 2015
What if Jesus, in our eyes and our view of applying faith, was not just an icon, but rather a model? What if His way of life was not an unattainable way but the normal way? What if the bible backs up the latter?
"Jesus answered, "I am the way and the truth and the life. No one comes to the Father except through me." JOHN 14:6 (NIV)
I believe that Jesus was a model for what Christian normalcy was to become, while still being God and still exhibiting the likeness of sinful flesh. Therefore the template for how we are supposed to think, pray and act has been laid out, which makes what we believe about His manor of living very important to the Kingdom of God on earth.
"To them God has chosen to make known among the gentiles the glorious riches of this mystery, which is Christ in you, the hope of glory." – COLOSSIANS 1:27
~That's right, the glorious riches of a mystery withheld for centuries is now commonly understood because of Christ residing in us. If Christ is within us then we can indeed cultivate the character of Christ.
Checking in with the Father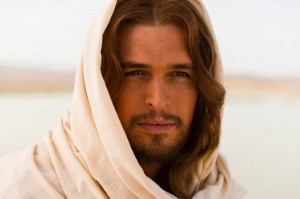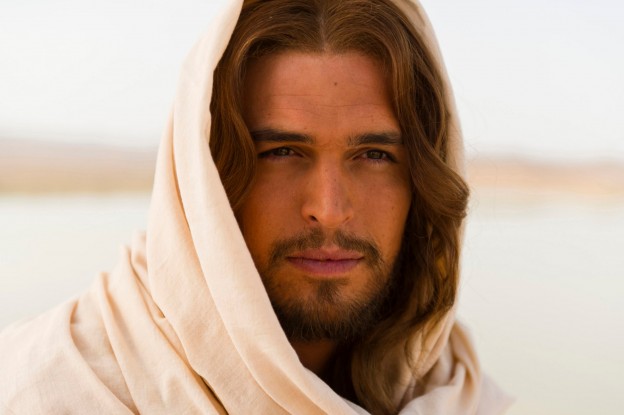 We have a habit of partitioning our lives in Christ. We tend to lose His ways at the office, while sitting in traffic, while steeped in hardship, etc. But there was no break in the action for Jesus. The scriptures state that He checked in with the Father constantly. From multiplying fish and bread all the way down, we can assume, to the drab tasks of His day, like doing laundry. In John 5:19, Jesus says that He can do nothing by Himself, but rather only what He sees His Father doing. There is a word for this: dependence. This form of obedience should even be made manifest on one's rush hour commute home, while at the office on a Monday, and also when things aren't going your way. I don't want to over spiritualize things, but by all means feel free to check in the with the Father when you're doing your laundry; the Bible implies that Jesus did.
It was to our benefit that the Holy Spirit come
"But very truly I tell you, it is for your good that I am going away. Unless I go away, the Advocate will not come to you; but if I go, I will send him to you." JOHN 16:7 (NIV)
This verse, in my opinion, is the "case closed"  statement which dismantles any theology presuming the cessation of the movement and ability of the Holy Spirit on the earth. So, if it was for the church's good that Jesus leave, shouldn't we conclude that this 'advocate' is a pretty big deal. This scriptural theme is also a case and point for what it is exactly we've been entrusted with and what we're supposed to do with that responsibility. Biblically speaking, we've been entrusted with the keys to the kingdom; to bind and loose on earth according to the realities in Heaven. Jesus brought the realities of Heaven to his lifelong ministry, into a world that was living in an alternate reality. The arrival of the Holy Spirit is reason enough to pick up our crosses and settle for nothing less than a life that resembles Jesus'.
Three years of intensive training
The 12 disciples were hand-picked by Jesus and then groomed and equipped over the next three years to carry His message after He was gone. Discipleship in Jesus' time typically involved an intense training period with the goal of preparing the student to replicate the works and teachings of the teacher, or rabbi. This was indeed Jesus' intent when he trained His 12. In fact, if you consider the lives of some of Jesus' disciples (i.e Peter & Philip) in Acts in contrast to their earlier years under His tutelage, you'll see that they were much more mature in their ministry(s) later on. Their training was complete and they had the help of the Holy Spirit! Jesus told, then showed and then watched His disciples for three whole years to properly prepare them to minister in His way, the only way. He then makes the striking statement in John Chapter 14 that whoever believes in Him and does the works that He had done will accomplish more for the Kingdom because He was headed to sit at His Father's right hand. His plan is for His successors was fairly straightforward. They were to carry on as He did. And so did His early contemporaries, as we can read about countless miracles, conversions and even troubles that they saw to in Acts and the epistle texts.
~We must not depart from the reality that the Acts church experienced, nor the reality of Heaven coming to earth in the form of a man. This man must indeed be our model – no substitutes allowed. Besides, if you believe first and then 'do' what it is Jesus set in place, then we the church will accomplish more and successfully prepare the way for His eventual return.
"Very truly I tell you, whoever believes in me will do the works I have been doing, and they will do even greater things than these, because I am going to the Father." JOHN 14:12 (NIV)

Joe D'Orsie – Communications & Spiritual Life Counsel jdorsie@livewithpurposecoaching.com