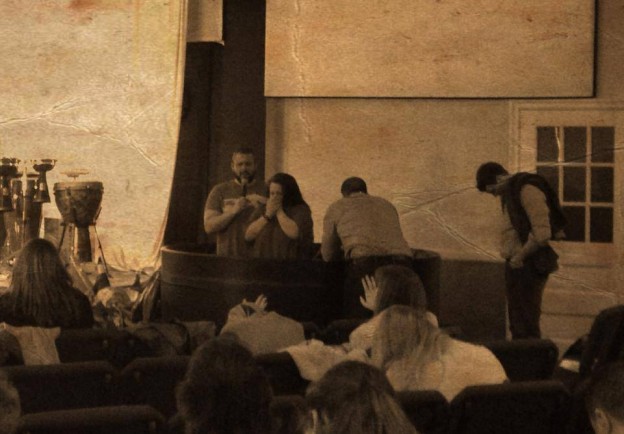 Let's rethink how we do "Church"
April 30, 2014
Church, with its narrow American definition, essentially translates to 'Sunday Mornings,' and although Church in a greater context means the 'Body of Christ,' we still corporately gather once a week. If we observe this definition, we're tasked with the question of "what are we to do with our Sunday mornings?" What does scripture denote? How does a spiritually healthy church do Sunday mornings? I think these are all valid questions and would like to point out scriptural facts and characteristics of what I believe is the biblical model for how we spend our Sunday mornings.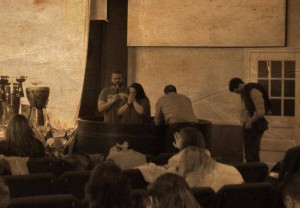 What are you doing during the week?
The answer to this question will likely shape our answer to the Sunday Morning question.In a recent blog where we prefaced KAIO, an innovative, obedience-centered small group model, we found that we should be hearing and acting on God's word Monday-Sunday. That includes worship, intercession, reading your bible, making Godly decisions, etc. It's my hope that we are not waiting on something or reserving these things for Sunday mornings.
Sundays: An opportunity to celebrate, minister and encourage
What if Sundays weren't so much structured according to plan but contained an element of spontaneity? The last time I checked, the Holy Spirit was not a planner, at least in human terms. I'm not looking to devalue planning; it has its value and its place. I'm talking about being locked into exactly three worship songs and a 30 minute "sermon" that has a beginning, an interlude and a climax and is resistant to "interruption."
In my vision of Church, a few things come to mind:
It's a celebration – worship and sharing testimony should bring about a spirit of jubilation and joy
Ministry – By ministry I don't mean programs, I mean ministering to one another through prayer, meeting physical needs and encouragement
Let's build each other up! – Paul said it best in 1st Corinthians 14:3, 1st Thessalonians 5:11 and Romans 15: 1-2.
Characteristics of the Acts Church:
In my view, taking a look at how the Church operated in Acts is a perfect first step in reigning in on how our weekly meetings should be purposed. Some would think that this is a traditionalist's view, but I see at as replicating something that worked. The "original" spread like wildfire amidst extreme persecution and adversity, all before the influence of doctrines, dogmas and disagreements (division) started diluting what church was meant to be.
42 They devoted themselves to the apostles' teaching and to fellowship, to the breaking of bread and to prayer. 43 Everyone was filled with awe at the many wonders and signs performed by the apostles. 44 All the believers were together and had everything in common. 45 They sold property and possessions to give to anyone who had need. 46 Every day they continued to meet together in the temple courts. They broke bread in their homes and ate together with glad and sincere hearts, 47 praising God and enjoying the favor of all the people. And the Lord added to their number daily those who were being saved.

ACTS: 2:42-47
Everyone Was Filled with Awe
–          The Holy Spirit was welcome and they corporately worshipped with the knowledge that the Holy Spirit was present.
They had Everything in Common
–          They were of one mind, unified and not divided (i.e there were no quarrels among them, they didn't have doctrinal disputes, and they viewed their neighbor as their brother/sister).
–          They prayed for one another, their community, their nation, those hurting, etc.
–          They honored each other and hung out with each other.
Many Wonders and Miracles were Done
–          They went after healing, deliverance and prophecy in lieu of what they believed and practiced. As a result, wonders and miracles were done.

They were Devoted to the Apostle's Teaching
–          They were humble in that they came under their leader and were devoted to the gospel and their teaching.
~If we learn to take these characteristics seriously we have the chance to step into a more meaningful stature as the Church! My charge is that we do Sundays, and every day in between for that matter, with the template that's already been laid before us.
-Joe D'Orsie – Communications & Spiritual Life Counsel
jdorsie@livewithpurposecoaching.com