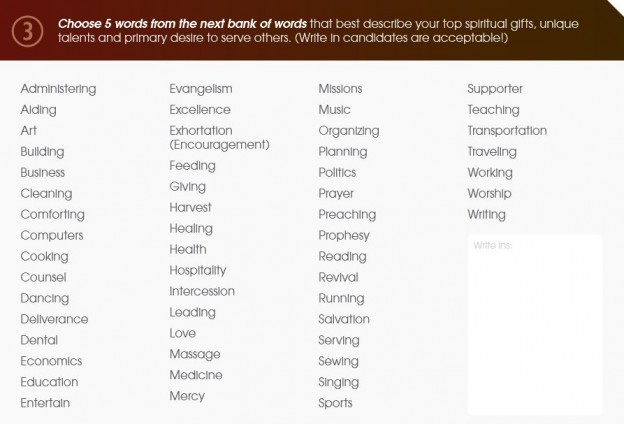 Tool Overview: Building Your Heaven Bound Legacy
January 20, 2015
There are many tools that we leverage here at Live With Purpose Coaching, LLC, each with a different particular purpose but all fashioned to draw out God-given talent, creativity, passion, efficiency, and other sound business-minded and God-centric characteristics. One of our most utilized tools and one that is a favorite among our clients is 'Building Your Heaven Bound Legacy,' part of our 'Through Spirit Led Action' tool suite.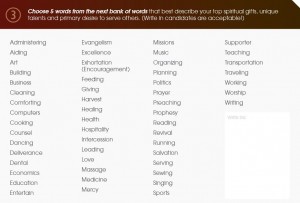 This tool is designed to help you hone into how it is that you're wired as a person: your spiritual gifts, who it is that you're called to, what it is you're called to do, and why you're called to do it. We've found that without intentionally examining ourselves before God, most of us cannot produce a 'life legacy statement' or life mission when asked. That's where this tool becomes beneficial. Of course, this goes well beyond the white collar world and the causes and effects of business, as do all of our tools. This has to do with purpose that's intrinsic to our nature, having been formed in the likeness of our Creator. Consequently, we count our legacy as proposed by God to be primary and our ability and resources as businesspeople secondary.

Take Jesus in Luke Chapter four. He knew with great precision what He was sent to do, how He was to do it and who He was to appeal to and why.
"The Spirit of the Lord is on me, because he has anointed me to proclaim good news to the poor. He has sent me to proclaim freedom for the prisoners and recovery of sight for the blind, to set the oppressed free, to proclaim the year of the Lord's favor." JESUS ~ Luke 4:18-19
The Process
Building your Heaven Bound Legacy initiates eight steps which, taken in procession, will lead the person completing the tool to one, organized life legacy statement [see below]. By narrowing down and eventually selecting words from the tool's word banks (write-in candidates welcome) in the areas of what, how, why and where, you're left with the elements of your life legacy statement. Once you have the elements to your life legacy, you can then write your statement accordingly. We've gone through great lengths to make this tool as practical as possible, but we do encourage it to be completed with the counsel of the Holy Spirit.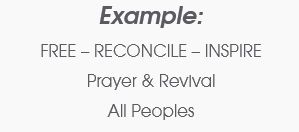 In the Example to the right, this person has been called to foster freedom, reconciliation and inspiration among all people, through the power of prayer and revival. As a business owner, CEO, entrepreneur, or just a person in career transition, this tool can bring about great clarity in how one moves forward in their vocation. With a greater understanding of why you've been placed on the earth, your business decisions will begin to follow suit. We've witnessed coaching clients transform the way they operate their business and the way they endeavor to do business with this understanding. It's our hope that this theme, whether it's realized through this tool or not, leads to a greater propensity to obedience and faith in business and beyond.

Contact us for more information about this tool, our coaching programs, or if you're interested in our Heaven Bound Legacy Workshop.

Joe D'Orsie – Communications & Spiritual Life Counsel jdorsie@livewithpurposecoaching.com
"To capture the ways of God through words [writing] and prophetic insight for the edification of the church."